CrossFit Inventive – CrossFit
Warm-up (No Measure)
Carpark run

10 leg swing swings forward/lateral

30 sec spiderman lunge hold each side

30 sec glute stretch each side

30 sec forearm stretch

Red banded

pull-aparts x 20

pass throughs x 10

OHS x 10

3 x 10 banded crab walks

————————–

Strength:
Split Jerk (12 mins to establish a double from the rack. )
From the rack. You have 12 minutes to establish a safe double split jerk in 12 mins.

Record heaviest successful lift.

Beginners focus on technique taking 90 sec rest between lifts.
Metcon (Time)
FOR TIME:

20-15-10-5:

S2O @55/35kg

Wallball @9/6kg

12 min cap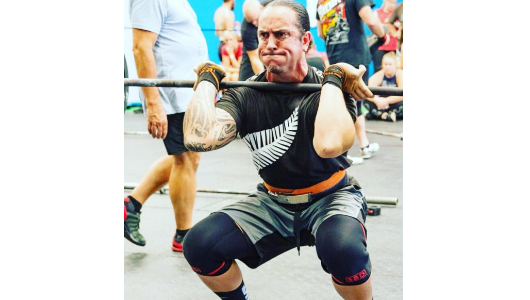 DON'T LOOK FOR MOTIVATION. BE THE MOTIVATION.