CrossFit Inventive – CrossFit
Warm-up
Couch stretch 1:00 e/s

Glute 0:30 e/s

Wrist 0:30 e/s

Puppy Dog Pose 0:30 e/s

Twisted Cross 0:30 e/s

———

1 Round

10 Scap Pulls

5 kipping swings

5 Strict Pull-ups

5 Down Dog Push ups

——-

Barbell

5 Front squats

1 squat clean

1 squat clean into 3 thrusters

—

Find weight and warm up on movements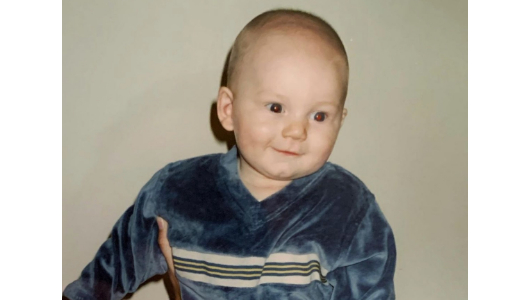 KAI ETHAN EVANS
Metcon (Time)
IN LOVING MEMORY OF

"KAI"
PART 01

8 Rounds:

10 Thrusters 40/30kg

10 cal Row

5 Bar Muscle-ups
Part 02

5 Rounds

10 Front squats 60/50kg

5 Handstand Push-ups

4 Rope Climbs
KAI ETHAN EVANS
On Wednesday the 19th it will have been 19 years since 8 Month & 24 days old, kai was tragically taken by SIDS.
Phil has his own workout that he has put together in memory of his Son and all those that have been touched By SIDS, & to celebrate the blessing and hardships in your own life.
The workout has two parts

The first based on Kai's Birthday and the second on the day he left for heaven.
Phi Evans has become a close friend since meeting him through CrossFit and the Masters League community. Phil is the owner of CrossFit Vanguard in the Blue Mountains.
Jase & Phil are the top two 45-49 year old Hero athletes to represent NSW in this years Australian Tittles.
It's our honour to be able to remember KAI through the CrossFit Community.
SUBS

BARBELL:

– REDUCE WEIGHT AS NEEDED

– DOUBLE OR SINGLE DUMBBELL
10 CAL ROW

– ALL MACHINES, SAME CALS (M&F)
BAR MUSCL-UPS

– CHEST TO BAR

– BANDED BMUP'S

– KIPPING

– BANDED CHIN OVER BAR

– 10 RING ROWS
HANDSTAND PUSH-UPS

– USE PLATE/ABMAT RAISER

– DOUBLE DUMBBELL PUSH PRESS

– NORMAL PUSH UPS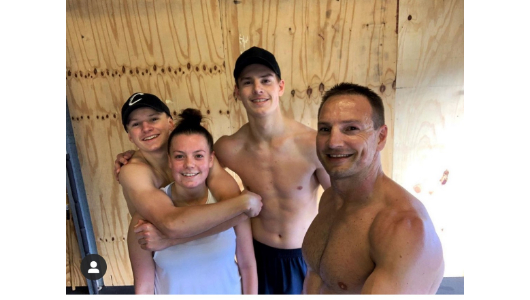 PHIL AND FAMILY