CrossFit Inventive – CrossFit
Warm-up
Stretch:

Couch 1 minutes each side

Lower-back 30 Seconds each side

Puppy dog pose 30 seconds each side

Twisted Cross 30 seconds each side

Forearm/Wrist 30 seconds Front/Back
ACTIVATION

2 Sets

5 Inchworms 1 push-up

30 Second Hollow Hold

5 Scap Pulls

5 Kipping Swings

30 Second Superman Hold

15 Air Squats
Clean and Jerk (8 MIN EMOM X 2 Drop Reset Reps )
The Focus is on technique, NOT building heavy!

Start light and build to a moderate weight.

Beginners, stay light & focus on Technique.
Metcon (AMRAP – Reps)
5 Rounds:

AMRAP 2:

2 Rounds of

Cindy

Max Reps Barbell Movement @50/35kg
Rest 1 Minute Between Rounds
Round 1: Power Cleans

Round 2: Front Squats

Round 3: Hang Squat Cleans

Round 4: Power Clean and Jerks

Round 5: Clusters
Pairing bodyweight and barbell movements in these fast paced 2-minute intervals

After completing 2 rounds of "Cindy", you'll complete as many barbell reps as you can with whatever time remains

For Example: If the 2 rounds take you 1:20 to complete, you'll have :40 to accumulate barbell reps

The barbell movements will change each round

Your score is the sum total of your 5 rounds of reps on the barbell.
CINDY

1 round of "Cindy" is:

5 Pull-ups (Kipping/Butterfly)

10 Push-ups

15 Air Squats

With short windows to operate within, this bodyweight "buy-in" is designed to be fast and unbroken

To make sure we have enough time for the barbell movements, we'll cap these 2 rounds at 1:30 (:45 Per Round)

This gives you at least 30 seconds to work through barbell reps

Adjust the numbers or movement variations as needed to accomplish this, with the strict pull-ups and push-ups likely presenting the biggest challenges

3-6-9 will be a popular rep adjustment to the rounds of "Cindy"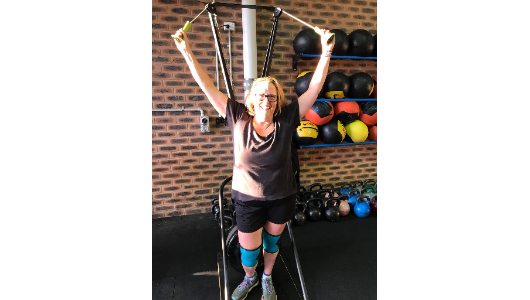 "Waste No More Time Arguing What A Good Person Should Be. Be One." – Marcus Aurelius