CrossFit Inventive – CrossFit
Warm-up (No Measure)
400M RUN

30 sec couch stretch E/S

30 sec lower back stretch E/S

Red banded:

pass throughs x 10

Pull aparts x 20

10 OHS

30 green banded SLDL

20 scorpions Front/back

30 sec lower back/hip flexor E/S

3 x 5 scap-pulls 15 sec rest each set.

—————————–
Hotshots 19 (Time)
6 Rounds for time of:

30 Squats

19 Power Cleans, 135# / 95#

7 Strict Pull-ups

400m Run
RX=60/42.5kg

Scaling Options:

This is a long high volume Hero WOD.

Reduce reps and load so that you keep this workout under 40 minutes.

Intermediate option- same reps, PC weight at 50/35kg

Beginner option-

4 rounds

15 squats

10 power cleans 35/25kg

5 ring rows

400m run

Ninteen City of Prescott (Arizona) firefighters, members of the Granite Mountain Hotshots firefighting team, tragically lost their lives on June 30, 2013, while fighting the Yarnell Hill Fire, which was ignited by lightning two days earlier. It was the deadliest wildfire in Arizona's history.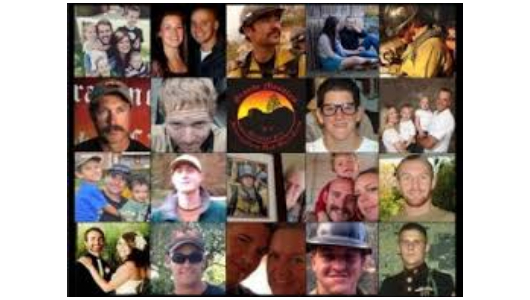 This WOD is in Honour of the 19 Brave Fire fighters who Lost their Lives in the line of their duty!